The Reading Biscuit Factory. Meet the designers of the space; what was the inspiration?
23/08/2021
Federica (Really Local Group's programme and Marketing Manager) caught up with Phil Wren, owner and designer of Wren Architects. She asked him what his inspiration for the space was. Here's what he had to say;
"The space we have created for The Reading Biscuit Factory has been repurposed and reshaped from what was a stockroom for Argos at first floor. It was a dark box, perfect for conversion into cinema but not for the social and community aspect of the Reading Biscuit Factory which is about gathering, meeting, entertainment and creativity. In response we created a large window at the front to bring daylight into the main space and opened up the corner above the entrance to create a loggia or terrace that would bring the social space outside. The large window and the loggia create visual connections and permeability to the street below and communicate the new purpose of the space, inviting people up.
The three cinemas have been designed with large screens, optimised viewing from comfortable seats, great sound systems and filtered ventilation systems.
What was a closed, inaccessible, dark space has been transformed into an open, light, accessible amenity for the community of Reading – an injection of positivity for a post pandemic future – local, creative and sociable"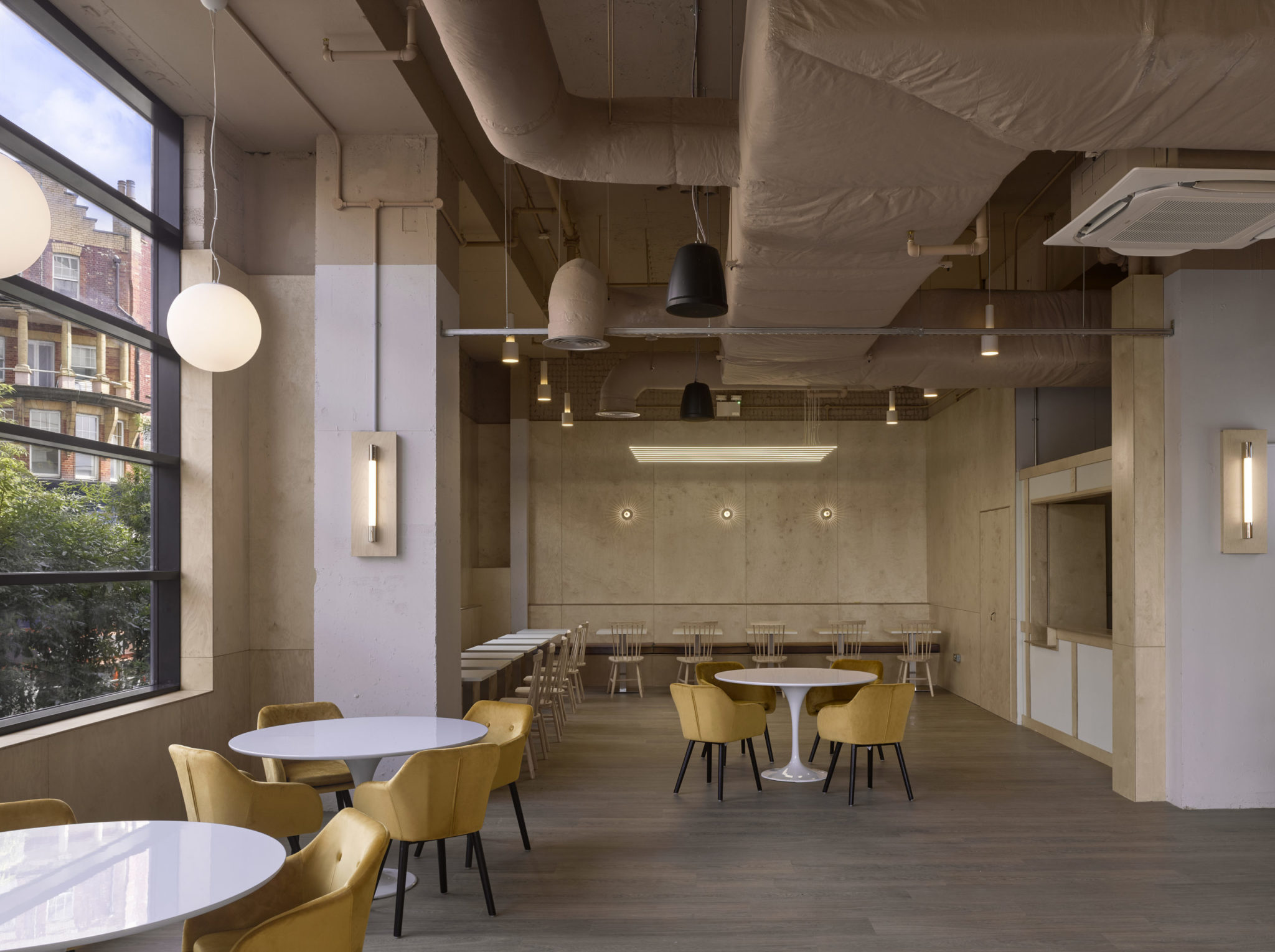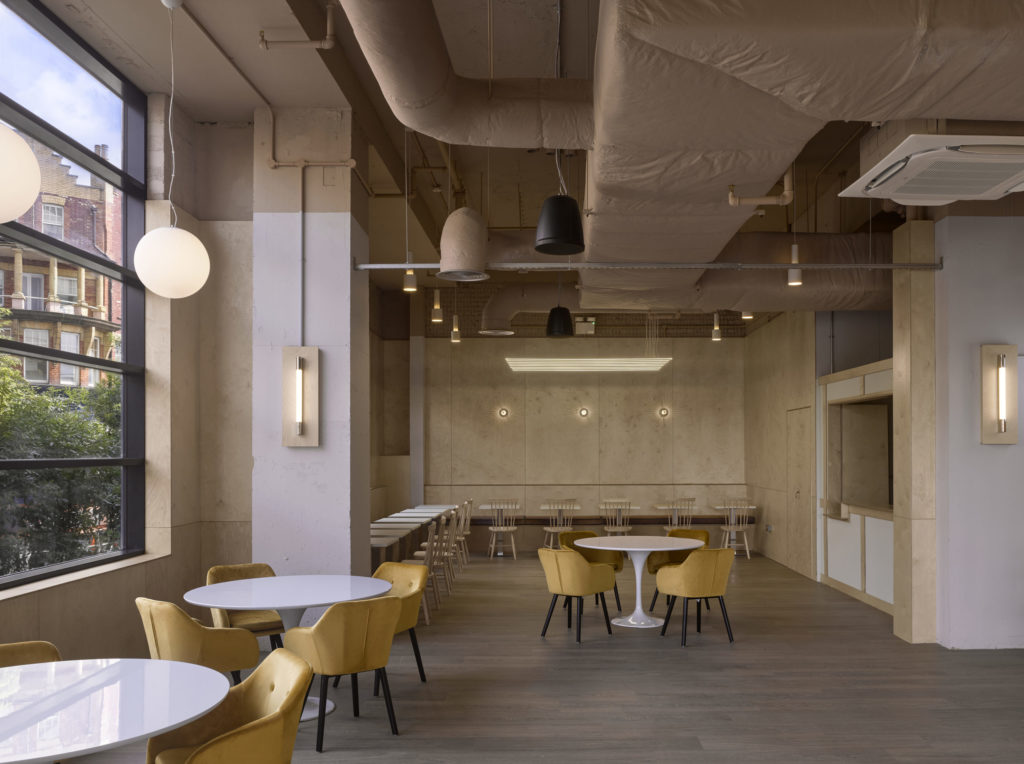 It's been two weeks since the opening and we have been flooded with amazing feedback from the community. Keep an eye out on the Reading Biscuit Factory website for more information on events, films, food stalls and more!